Providence Reformed Baptist Church is a fellowship of believers committed to living out the sweet promises of God to the redeemed, summarized in the historic London Baptist Confession of 1689. We are led by a plurality of elders as we endeavor to apply the Scriptures to ourselves and enjoy the love of God through fellowship with Him and with each other. We embrace the biblical notion that the church militant must address the issues of our day with Scripture, specifically in the face of a culture which seems determined to run away from a merciful and sovereign God. We trust that faithfulness will have its reward as the church triumphant.
Wednesday Night Fellowship
Spurgeon Memorial
Men's Gathering
PRBC Bible Studies
Men's & Women's
Listen to Our Latest Sermon:
The Progress of Redemption | Job
1 Then Job answered the Lord and said:
2 "I know that you can do all things,
and that no purpose of yours can be thwarted.
3 'Who is this that hides counsel without knowledge?'
Therefore I have uttered what I did not understand,
things too wonderful for me, which I did not know.
4 'Hear, and I will speak;
I will question you, and you make it known to me.'
5 I had heard of you by the hearing of the ear,
but now my eye sees you;
6 therefore I despise myself,
and repent[a] in dust and ashes."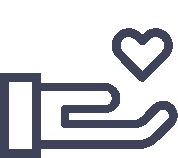 "In the world you will have tribulation. But take heart; I have overcome the world."